• baskets • Egypt • heritage • history • Nubia • story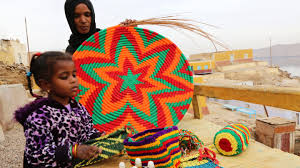 Most of the Egyptian Nubian villages are located now in Aswan city. Aswan is located about 899 km south of Cairo. Aswan is a peaceful Nile Valley destination where the Nile is more majestic than anywhere else, flowing through granite rocks, and round emerald islands covered in palm groves and tropical plants. It is considered as the all-time favorite winter destination. Photo of Nile in Aswan by Omar Handmade  Making palm leaves baskets is a Nubian heritage that lived for thousands of years. Using date palm leaves and doum palm leaves Nubian women crafted beautiful colorful containers and other items for the...
---
• Easter • Egypt • Funny • Slovakia • Vianoce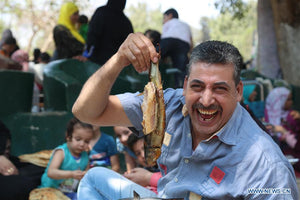 Egypt -------- The Egyptian Easter celebration is called Sham Ennessim Sham Ennessim is an Egyptian national holiday marking the beginning of spring. It is celebrated one day after the Eastern Christian Easter (following the custom of the largest Christian denomination in the country, the Coptic Orthodox Church). The holiday is celebrated by Egyptians of all religions, so it is considered a national festival, rather than a religious one. Sham ennessim in Egypt is mostly connected by Eating Fesikh and Ringa. Fesikh is fermented, salted and dried gray mullet and Ringa is smoked herring. The Sham ennessim table have also lettuce, scallions or green...